いつ:
8月 25, 2018 @ 6:00 pm – 9:00 pm
2018-08-25T18:00:00+00:00
2018-08-25T21:00:00+00:00
どこで:
Diamondway Buddhist Center
Tomigaya 1-53-12
Shibuya ku, Tokyo
Tokyo

連絡先:
Tibetan Buddhist Meditation In Tokyo
Dear friends,
We are very pleased to announce that we will have Daniel Wysocki here in Tokyo on August 25th and 26th.
Please take this opportunity to come along to the centre, spend time with friends and share in the timeless teachings of the Buddha.
All talks will be held here at the Diamondway Center.
Click here for google map (http://goo.gl/maps/LmWN)
*Talks will be in English (Please let us know if you require help with Japanese translation)
Why we Follow the Buddhist Path
Date: Saturday August 25th 6:00pm~9:00pm
Fee: ¥ 1500
Venue: Tokyo Diamondway Buddhist Center
About the teacher: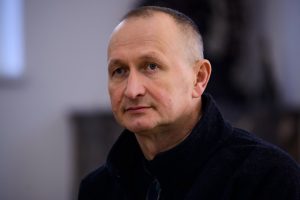 Daniel Wysocki has been practicing Diamond Way Buddhism since 1995. He has actively participated in the creation and development of Buddhist centers in Gliwice (Poland), Helsinki (Finland) and Killarney (Ireland). Since 2004, at the request of his teacher Lama Ole Nydahl, he has been teaching the basics of Buddhism. He worked as a logistics manager until 2005 when he became involved in the project of building the Nagodzice Retreat Center (Poland). He currently lives in Nagodzice and continues to coordinate its development.